Dr. Christopher Potanas, DVM Diplomate, American College of Veterinary Surgeons - Small Animals is our board-certified veterinary surgeon in Bonita Springs.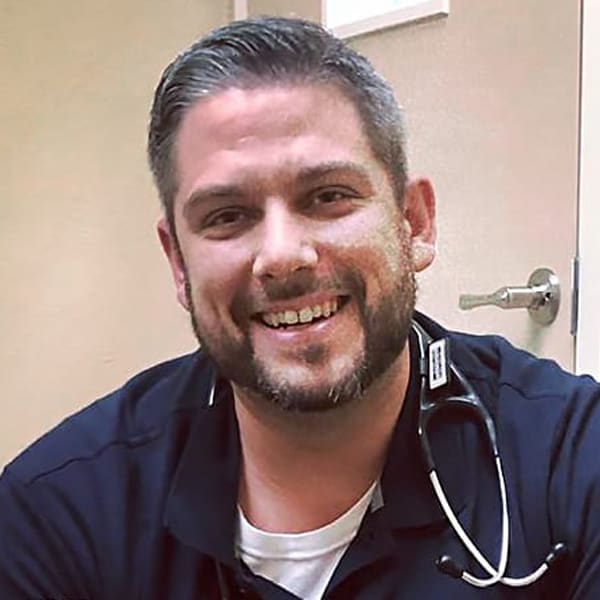 Dr. Christopher Potanas
Originally from New York City, Dr. Christopher Potanas earned his Bachelors degree in Biology from Sacred Heart University in 2003 and his DVM degree from Kansas State University in 2010.  Upon completing a Small Animal Medicine and Surgery Internship at MSPCA-Angell Animal Medical Center in Boston, MA in 2011 and a Surgical Internship at Ohio Veterinary Surgery & Neurology at Metropolitan Veterinary Hospital in Akron, OH in 2012, he then finished his training by completing a Surgical Residency at Newtown Veterinary Specialists in Newtown, CT in 2015. 
Dr. Potanas became a board certified surgeon in March 2017.  Dr. Potanas took a Staff Surgeon position at Miami Veterinary Specialists after his residency, prior to relocating to Bonita Springs and Southwest Florida Veterinary Specialists in March 2017 to build their surgical services.
Dr. Christopher Potanas has numerous interests in veterinary surgery, particularly in advanced orthopedics (cruciate repair, patellar luxation, complex fracture repair, arthroscopy and minimally invasive techniques, and joint stabilization), surgical oncology, pain management, and critical care management of postoperative patients.  Dr. Potanas  also works as Veterinary Consultant for Arthrex Vet Systems, contributing to the veterinary education of other surgeons and practitioners, as well as being involved in new product development.  He also enjoys lecturing to the public and colleagues on the most current veterinary surgical topics.
Personally, Dr. Potanas enjoys spending his free time with his beautiful wife Robyn and two sons, Connor and Brennan, and their cat T-Bone.  Dr. Potanas is an avid outdoorsman and relentless sports fan.  He also enjoys watching movies and sporting events, going to concerts, playing golf, and weight lifting.